Imprezy
Pierluigi Petricca / Olsztyn / Galeria Sowa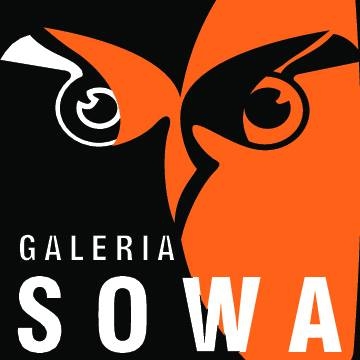 Miejsce

Galeria Sowa

Adres

ulica Zamkowa 2
Olsztyn

Godzina

19:00

Bilety

Biglietti · 25 zł-30 zł
kup bilet
Galeria Sowa w Olsztynie zaprasza na koncert bluesowy!
11 września 2019 r. o godz. 19
Pierluigi Petricca to czysty i szorstki blues prosto z Włoch, nawiązujący legend do delta bluesa tj.Bukka White czy Robert Johnson. Od kilku lat tworzy i występuje solo, wcześniej lider zespołu Papaleg Acoustic Duo. Pojawił się na przestrzeni kilku lat na największych światowych i europejskich festiwalach, wystąpił z takimi artystami jak Elam McNight, Jimbo Mathus czy Rich Del Grosso.
Pg Petricca Born in 1968, he has been known in Italy as the leader of the Blues Band Papaleg. He had acquired a unique own way to render his emotions trough the 6 strings of the resonator guitar. Thanks to his intense study of the delta blues masters (Charlie Patton, Blind Lemon Jefferson, Bukka White, Furry Lewis, Mississippi Fred McDowell) the bottleneck became the main way to express himself. He met Marco Tinari in 2002 and they joined into the Papaleg Acoustic Duo in 2005. PG Petricca e Marco Tinari From 2007 to 2010 they played in many famous Italian Blues Festivals (Trasimeno Blues, Rootsway Blues Festival, Ameno Blues, Liri Blues Festival, etc.) and many tours around Europe (Suwalki blues festival in Poland, Savonsolmu and Kaavi blues in Finland, Belgium, Czech Republic, Switzerland, etc.) and in U.S.A (Tennessee, Mississippi). They also had some collaborations with Jimbo Mathus, Olga Munding, Rich Del Grosso, Bill Abel, Jon Short, Elam McNight. They recorded two cd: "Railroad Blues" (2007) and "Back to Mississippi" (2009). Their song: "Sugar Cane" appears into American blues compilation: "All aboard the blues". PG Petricca Since 2010 he started his solo career working in small clubs and collaborating with many European and Italian artists ). In 2011 he appeared like guest in "Back to the life" , The Jonas Blues Band's album. In 2012 he joined to the Italian singer Paola Ronci, . He recorded with her two albums "Full of you" (2013) and "Comes love" (2014). During the summertime he lets people enjoy the blues playing around Europe like street musician. During 2014 he recorded his first solo album "At home", in 2016 he recorded "Tales and Other Stories", in 2018 "Courtyard Tales" with Beppe "Harmonica Slim" Semeraro and he is realizing now a new album (ready in the next spring) "Passi"